"The world is green and delightful, and Allah has put you in charge of it and is watching how you behave. (Al-Hadith)"
Limitless Solution is a Pakistan based company that performs projects across Pakistan.
We provide Electrical & Solar services for residential, commercial & industrial sectors.
Limitless Solutions was established in 2005 as an Electrical EPC Company in Karachi, traditional business was based on providing conventional power solutions.
In 2010 the company entered into Solar PV technology as pioneer in Pakistan and expanded its business in Solar PV EPC and Electrical EPC.
In continuation Limitless Solutions launched a sister concern company, named "True Energie" in 2020, for Solar and Electrical maintenance services.
Limitless Solutions perfectly integrates the conventional & new technologies to provide reliable & quality solutions. We have a firm commitment to serve our clients at the highest possible level.
WHAT WE DO
Our extensive experience in installation of Solar and electrical projects on industrial, commercial and residential level can demonstrate our successful design & construction of multiple projects of about 22Mw in electrical and more than 6Mw in solar PV as accumulative.
Limitless Solution completes projects through a combination of in-house Design and Field Engineering team, skilled personals and labor, as well subcontractors where needed.
WHY CHOOSE US?
"WHAT MAKES LIMITLESS SOLUTIONS UNIQUE IN PAKISTAN?"
Our proven experience of 80,000 Man hours in Solar & Electrical Design (Engineering) and 120,000 Man hours in Installation (Skilled Personals), continuous R & D, One year workmanship warranty of installed system from date of commissioning, Hundreds of Tender Documentation including the technical evaluation criteria according to the rules of PEPRA, for Private sector, Semi Govt/Autonomous Bodies and Renewable Energy Dept. of Govt of Sindh.
Use of Advanced Hi Tech & duly Certified Testing and Measuring Equipment to achieve the best possible test results
We believe that quality of work has paramount importance, so all of our designed and proposed work gets reviewed and evaluated by senior engineering staff before implementation.
Limitless Solutions has the industrial level expertise, which is needed to complete the project safely, on time, and within the budget.
TRUE ENERGIE

True Energie is the sister concern of M/S Limitless Solutions and the purpose to launch this new company was to separate the following fields from Limitless Solutions for serving our valued clients in a better way.
Solar Maintenance Contract
Electrical Maintenance Contract
Supplies and installation of Anodized Aluminum Mountings
Incinerator for hazardous waste management
VISIT WEBSITE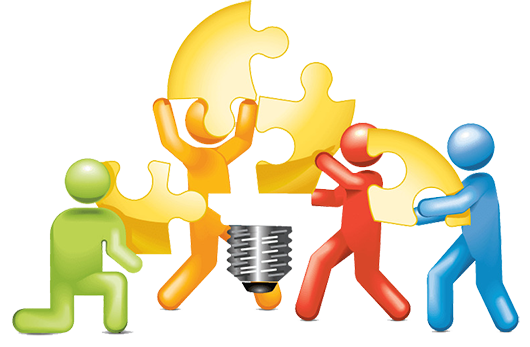 Innovation, contemporary technique & proactive problem-solving
Limitless Solutions loves challenging projects that require innovation, contemporary technique, and proactive problem-solving. Our transparent and client-focused approach means that we deliver personalized projects with utmost quality. Our formula is simple: we put our customers first and back it up with hard work and high levels of efficiency.
learn more
We provide Electrical & Solar services for residential, commercial & industrial sectors.
Contact Now
SOME OF OUR VALUED CLIENTS