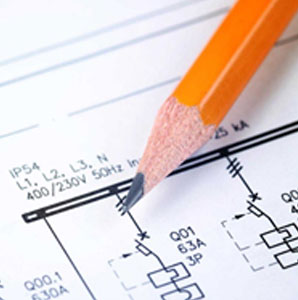 Electrical Consultancy Services
Limitless Solution is providing, a broad range of Electrical design engineering and Energy management services for "New Construction" and for "up–gradation" of running electrical network since 2005. Our central objective is to provide a custom-made, best in class consultancy services, for Electrical Engineering design, planning and energy management consultancy under the supervision of experienced skilled personals and knowledgeable engineers.

Our team of specialist consultants and design engineers make up us different and unique among Electrical Engineering design firm in Pakistan.
Services for New Construction
Key points of design document
HV & LV power distribution
Cable layout
Lightning protection systems
Energy Management System
Protection Earth design
Standby generation & UPS systems
Electrical layouts and shop Drawings
Cost estimating & budgeting
Services for Up gradation
Step – 1: Evaluation
Step – 2: Design Document
Key points of Evaluation
HT switchgears testing
Transformer testing
Detailed analysis of load, Voltages & power profiles
IR thermography of HV & LV panels
Cable & breaker sizing for LV panels
Harmonics analysis of electrical network
Analysis of protection Earth system
Key points of design document (for up-gradation)
Data of above testing
Suggestion for replacement of old/faulty component based on evaluated data
Suggestion for New upgraded automation technology
Design for enhancement of electrical network
Standby generation & UPS systems
Cost estimating & budgeting
Suggestion of Solar PV power for savings