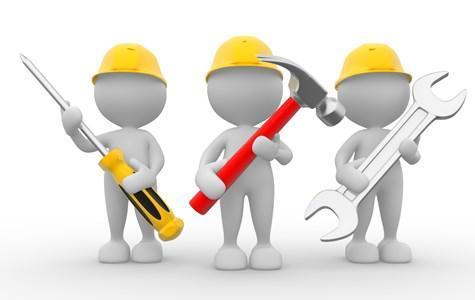 Committed to maintain your electrical network through maintenance services.
Industries & commercial sectors remain exposed to potential risks like loose connections, bare copper wires, imbalance loads, excessive power utilization, stressed motors, corrosion through dust, harmonics, which may cause short circuiting, arcing or explosions, fire catch-up etc.
Our well-administrative electrical maintenance program will reduce chances of accidents/mishap, minimize costly breakdowns, unplanned production loss and increase the component life.
Load consumption can be monitored with the help of Energy management system if available.
Services deliverables of annual maintenance contract (AMC)
Testing of OCB (In first month of maintenance contract)

Hi-pot testing
IR testing of all components
Buckloz Relay testing

Oil Testing of transformer (In first month of maintenance contract)
Routine inspection and servicing of equipment to avoid breakdowns
Detailed monthly visit & reporting for:

Physical Inspection & IR thermography of transformer
Physical Inspection & IR thermography of LV Panels to check loose connections, heating in cables or breakers.
Physical Inspection & IR thermography of distribution panels to check loose connections, heating in cables or breakers.
Harmonics analysis
Earth system monitoring
Power factor monitoring
Testing of Gensets under load conditions i.e. Volt, Watts Amps, frequency, Harmonics, PF, and IR thermography.
Testing of UPS & its battery bank (where needed)

Monthly energy report (Only for clients those have monitoring system) to evaluation:

Power & Load profile
Load consumption of individual vicinities
Generator fuel consumption
Electricity & SSGC bills

Problem resolution when issue found in monthly visit.
Response on complain within 24 hours (except public holidays)
Supplies of components for fault rectification will be charged as per actual
We always take care of "Health safety & Environment" norms